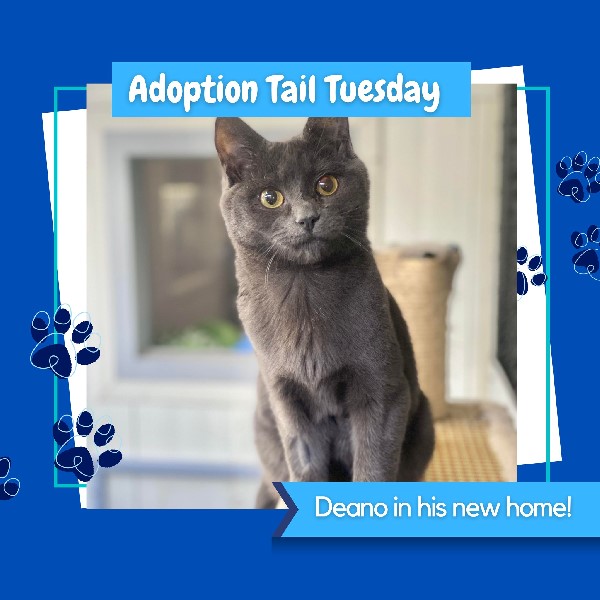 Deano /Neo
Adoption Tail Tuesday!
"Deano (now Neo) is doing very well. He is a super cuddly boy and he makes sure to meow when he's ready for a cuddle haha
I am still doing small introductions with my dog as she is still sooo excited he's around that it's a little confronting. But Neo is starting to show confidence which is good!
His eye still waters every now and that but some days it doesn't at all. But all in all he's is doing great and I am so in love with him."