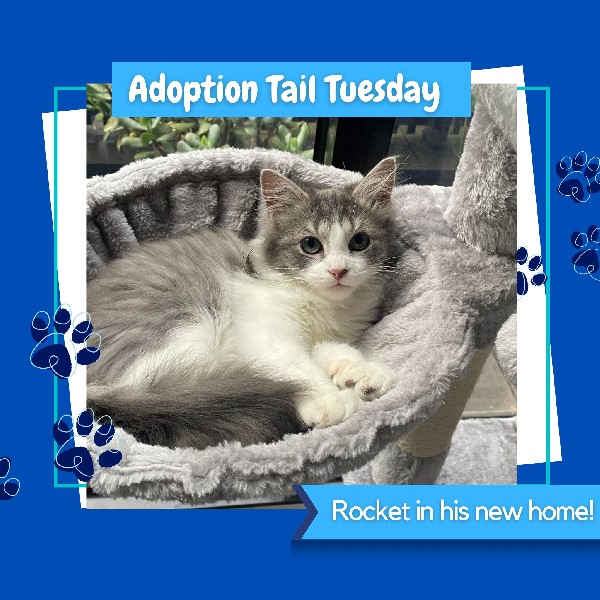 Rocket
"I'm in awe of Mr Rocket man, especially after all he has experienced in his first few months.
He has settled in so easily since coming home. He spent the first night in the spare bedroom exploring, playing, eating and drinking.
The next day he was off exploring the whole house, there hasn't been a corner untouched by Rocket.
He is inquisitive and curious, happy & content. He loves to chill on the stairs under the heating unit or next to the ducted heating vent downstairs.
He plays with all his toys and enjoys watching birds from the couch overlooking the front yard, the scratching post, tunnel and any toys with string and bells, lots of zoomies in the house.
Rocket is still coming around to affection and human touch but each night he sleeps on his blanket in my bed and purrs loudly when he receives pats and makes biscuits. He is also okay with pats when being fed his breakfast or dinner and treats.
Rocket is an absolute delight and I'm so happy that we found each other, he fills my heart with so much Joy, love and laughter."