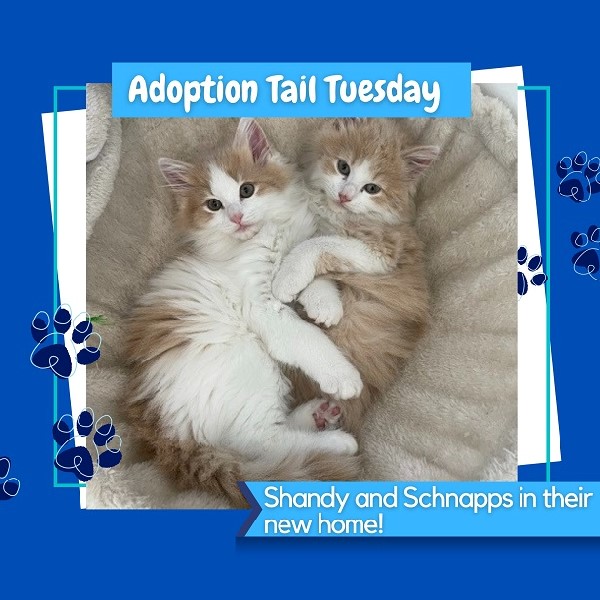 Schnapps & Brandy
"The kittens have very much made themselves at home, I am so lucky to have them!
After much deliberation and discussion with the family, I've decided to re-name them to Winnie (female) and Tigger (male), after Winnie the Pooh
Winnie is an absolute cuddle bug; she will do anything to curl up next to me. Tigger is a bit more of a lone wolf, however where Winnie goes he follows! If Winnie spends too long cuddling up to me he gets jealous and starts to meow for attention from her.
They've been eating well and Winnie seems to have recovered from her slight cough she got after her desexing procedure.
I am so glad they have each other – I couldn't imagine them apart."