Sponsor a Dog Kennel or Cat Pen.
Guardian Angel Sponsorship Program.
How do I become a Guardian Angel?
Blue Cross Animals Society of Victoria rehabilitates and rehomes hundreds of animals every year. Animals in our care come to us from the pound scared and nervous, their circumstances to this point have found them cold, hungry and confused due to being on the streets, away from families or other situations where they can no longer be cared for.
Sponsoring a dog kennel or cat pen, is a great way to show your support, providing financial aid for every animal that stays in your sponsored kennel or pen. Ensuring year-round care, ensuring they are safe, their bellies are kept full & their lives are enriched until forever homes are found.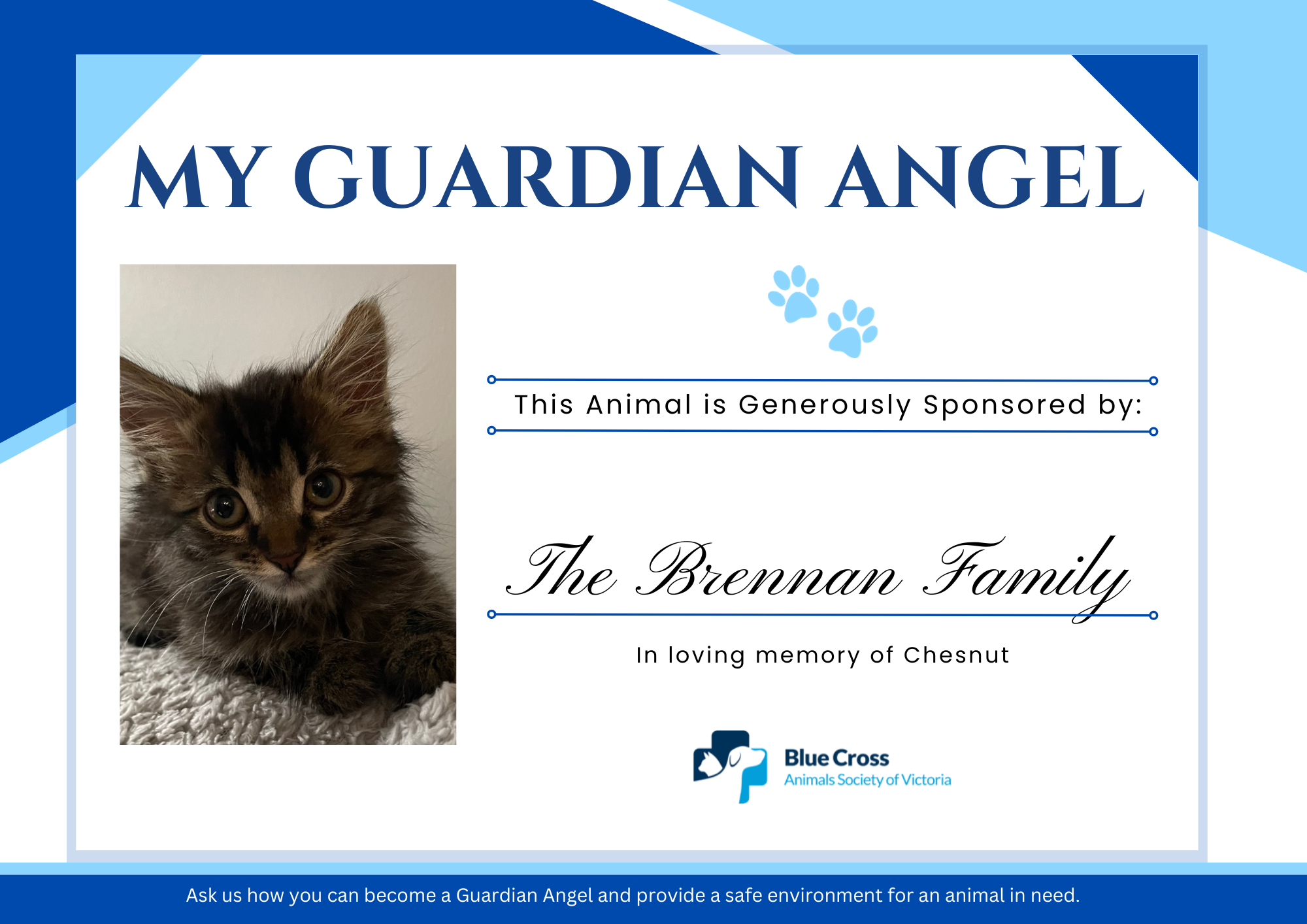 Anyone Can Be a Guardian Angel.
All sponsorships are welcome, whether you are a company or an organisation, family or individual. Your sponsorship can be dedicated to an individual, family member or business, a gift for a special occasion, or a memorial for a loved one or a beloved pet. Kennel/Pen sponsorships are available for 3-month, 6-month or one-year periods.
A Guardian Angel card will be placed on the kennel or pen for the period you select. We can also include a name, photo and or short message that you provide. If you wish to sponsor a pen or kennel as a gift to another, we will be happy to send a card acknowledging your gift.
Becoming a Guardian Angel today by kennel or pen sponsorship you are truly an angel saving lives of the animals in our care.