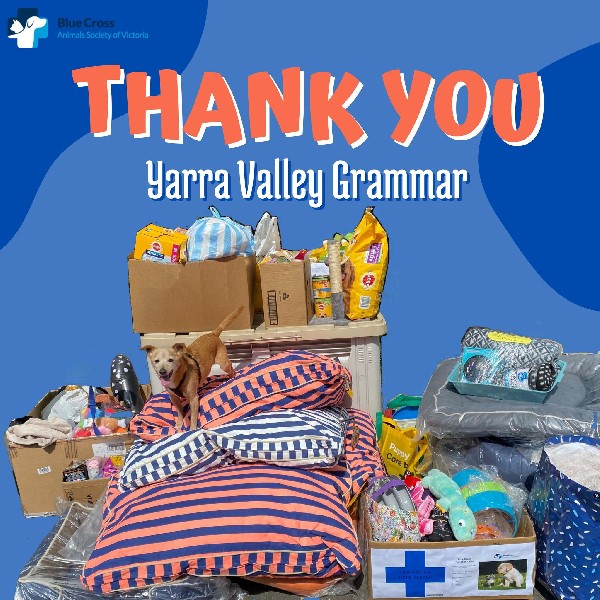 Thank You
Blue Cross would like to say a big, big
THANK YOU
to
Yarra Valley Grammar
School and their community for running a donation drive for our shelter!
Our staff and animals would also like to specifically thank Aimaan, a year 9 student who did a brilliant job organizing and communicating with us
We received a wonderful donation of over 30 dog beds, as well as lots of great treats, toys, bowls and bedding for our cats and dogs that will certainly aid us in giving them the best shelter experience possible.
We are so grateful to have the support of such a generous community of all those who are able to donate to our organization – whether it be a small contribution here and there, dedicated, regular contributions, or sizeable one-off donations such as this one. Any donation, monetary or goods, means more than you know, and ensures that we are able to continue to care for animals in need.